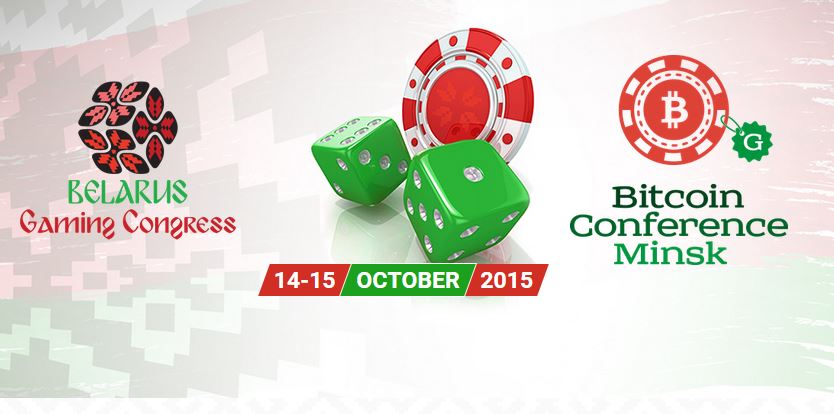 The city of Minsk in Belarus will play host to a Bitcoin conference between October 14th and 15th 2015. According to the organizers, the theme of this event will be about Bitcoin gambling and specifically the advantages and disadvantages of cryptocurrency in the gambling space.
The meeting, which will bring together Bitcoin enthusiasts, gamers and entrepreneurs in the gaming industry, will also explore market analysis, forecasts, and trends.
One more Bitcoin conference in Eastern Europe
Part of the press release from the organizers reads:
"Development of the gambling market and Bitcoin are two main topics of Belarus Gaming Congress. The event will take place in Minsk for the second time. Two halls will be devoted to the gambling business (land base and online), as well as to the prospects of using the cryptocurrency, software for Bitcoin casinos, new technologies in the online and offline casinos."
This conference comes after another that was held in Kiev, Ukraine in September which looked at Bitcoin adoption and regulation. Among the participants of the Kiev conference were two representatives of the National Bank of Ukraine.
This will not be the first time Minsk is hosting a Bitcoin conference. However, it will be the first time it is dedicated to the Bitcoin gambling sector.
Gambling, in general, is not prohibited in the Eastern European country. This fact is critical given that most of the country's neighbors do not allow it.
Minsk is a special city for Bitcoin gambling
Another part of the press release reads:
"Upon the prohibition of gambling activities in neighboring countries, the development of this industry in Belarus has been actively gaining momentum. Although the industry is tightly regulated at the state level, it can comfortably exist and develop"
There is no clear legal guidance in the country on the use of Bitcoin as a currency for this purpose, though. Nonetheless, the industry has continued to flourish and probably one of the objectives of this event is to give the regulators reasons to consider favorable legal framework.
You might also be interested in reading 5 Critical Ways Bitcoin Makes Gambling Online Better