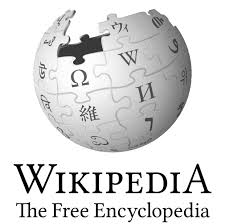 Several Bitcoin Casinos are reported to be on the list of businesses, brands and individuals that were targeted by rogue Wikipedia editors for paid inclusion. Those mentioned include Bitcoin Casino 4U, Bitcoin Casino 365 and Bitcoin Casino Affiliate.
On Monday 31 August 2015 Wikimedia, the largest free online encyclopedia, made public its findings on a scandal that has tarnished its reputation as a reliable and unbiased source of information.
In a blog post, the website acknowledged that their two-month investigation, which has been dubbed "Orangemoody" after one of the first usernames engaged in malpractices to be identified, has revealed that fake accounts were being used to create and edit promotional content for pay without the compensation being disclosed.
Editors should be unbiased
Wikipedia depends on a community of collaborating but independent users to create, post and edit content. However, the site does not approve of posting of biased and skewed information nor unattributed material as well as content that potentially violates a copyright.
According to Wikipedia, undisclosed payment to an editor creates a conflict of interest.
Part of the blog post read:
"Neutrality is key to ensuring Wikipedia's quality. Although it does not happen often, undisclosed paid advocacy editing may represent a serious conflict of interest and could compromise the quality of content on Wikipedia."
Fake accounts shut down
As a result, the website announced that it has blocked 381 "sock puppet" accounts and deleted 210 articles they had created.
Owing to the difficulty of creating an account on Wikipedia and posting content that meets the site's requirements and standards, many who want pages on the site would easily fall for offers from those who claimed to have experience on the site at a fee.
Unfortunately, in this case, most of these businesses ended up being scammed as it turned out that the pages were often deleted after they had made payment to the editors.