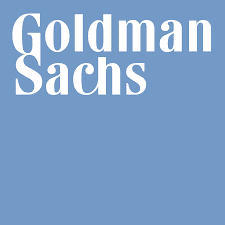 Goldman Sachs is one of the many commercial banks that have in the recent months shown interest in the Blockchain even as they attempt to give Bitcoin a wide berth. Early in 2015, the New York-headquartered multinational investment banking firm participated in Circle's $50m funding round. The latter is a startup that is involved with innovations around the blockchain.
It now looks like the bank is rolling up its sleeves for an even more up-and-close involvement with the decentralized public ledger technology on which bitcoin exists. At the beginning of the month of December 2015, a patent filing Goldman Sachs made earlier to the US Patent and Trademark Office was published.
Shares and bonds on the Blockchain
The patent is on a Blockchain settlement system that will make trading on bonds, shares and other assets through the bank's trading arm instantaneous. While matching up of sellers and buyers at the trading desk is already fast, the actual exchange of the assets with due payments sometimes take up to days to settle. Goldman Sachs sees an opportunity to change that with the Blockchain technology.
As a matter of fact, reports indicate that the bank has already developed the crucial parts of the system. The blockchain ledger on which it will operate will run on SETLcoin, an altcoin that functions in a similar manner to colored coins.
Permissioned blockchains
Goldman Sachs is not taking an uncharted route, though. Nasdaq, which is, by market capitalization, the second-largest exchange in the world after the New York Stock Exchange, has also been working on a similar project that will see assets on its platform traded over the blockchain.
Nevertheless, the kinds of Blockchain both Goldman Sachs and Nasdaq are working on are not similar to what Bitcoin uses. They will, by a large extent, be permissioned blockchains, the kind over which they will have full control.
You may also want to read Loanbase to Use a Collection Agency on Delinquent Borrowers