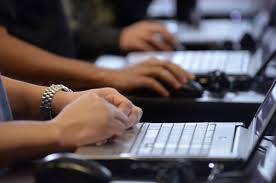 There are few online gambling events that stand out like the annual ICE Totally Gaming exhibition. Indeed, some have described it as the Mecca of online gaming. Over time, it has become one of the largest offline platforms where online gaming industry players go to network as well as share experiences and expertise.
As a matter of fact, the event brings together globally accomplished igaming programmers, entrepreneurs and other professionals. It also attracts thousands of enthusiasts and influencers within the online gambling space.
Thousands expected to attend
To give you an idea of how big the event has become, ICE Totally Gaming 2015 attracted over 25,000 participants from 133 countries. It is expected that this number will be surpassed this year as the number of people playing online has grown in the past one year and businesses catering for them have continued to mushroom as well.
The registrations for the 2016 event are still ongoing as at the time of publishing this article. The event itself will kick off on 2nd and end on 5th of February 2016. The venue is at the ExCel Centre in London.
It is a place to unveil online gaming innovations
As with the previous ones, it is expected that a spectrum of innovation within the industry will be exposed at the ICE Totally Gaming 2016.
While this is not an event that is strictly on the Bitcoin gambling calendar, it is one that Bitcoin enthusiasts around the globe do not want to watch from a distance.
Indeed, there is the likelihood that this year will see a significantly increased number of Bitcoin gambling entrepreneurs, programmers and players taking part. Well, if you've got time and the resources it won't really hurt if you attended.
Read also The Best Rebuttals to Mike Hearn's Farewell Message