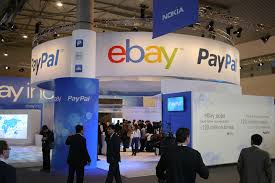 Two months after splitting from eBay, PayPal has opened its payment services to US online gamblers. Several gambling websites have already begun to accept pay through it.
With the online gambling industry, according to a Morgan Stanley research, set to be worth $5.2 billion in 2020, PayPal could be keen to take a pie of the market and expand its revenue base to replace what it lost after the split from eBay.
It could also be true that eBay was the part of the entity that was not ready to take on the US regulators on the issue of facilitating payments to and from online gambling platforms.
PayPal did facilitate before
As a matter of fact, this is not the first time PayPal is offering its payment services for gambling purposes. Before it merged with eBay in 2003, customers could place bets and pay using its services.
Nevertheless, this does not seem to be news that should be exciting to online gamblers. PayPal, through its spokesperson, has maintained that the service will only be available to gambling websites that are approved and operating from states where online gambling is legal, which, in this case, are Nevada, New Jersey and Delaware.
Furthermore, the company has not changed any part of its terms and conditions, which requires users to share extensive personal details before accessing any services.
Bitcoin offers another option
For most online gamblers in the United States, using Bitcoin and other cryptocurrencies, could be still the best option they have. This is, especially if they do not want their gambling site choices to be constrained with the payment method they are using.
In addition, Bitcoin does not require any personal details in order to use it. Any online gambler who prefers anonymity and values their privacy safety will find it the perfect method of payment.
Read here five critical ways Bitcoin makes online gambling better.