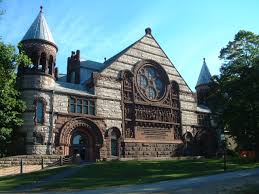 Princeton University has just released a draft of a Bitcoin textbook, which is now available for free downloading. The book itself will be published by the Princeton University Press sometime in 2016.
Meanwhile, the team behind the project has asked readers share any feedback, which could go into making the published copy better.
"The first complete draft of the Princeton Bitcoin textbook is now freely available," Arvind Narayanan, who Assistant Professor of Computer Science at Princeton and a major contributor to the project, has stated in a blog post, "We're very happy with how the book turned out: it's comprehensive, at over 300 pages, but has a conversational style that keeps it readable."
A Bitcoin textbook for everyone
According to Mr. Arvind Narayanan's blog post, the book accompanies the online Coursera course, which unveiled in September 2015. The course had about 30,000 students in its first version.
Mr. Arvind Narayanan has further said that the textbook is basically designed for anyone who is interested in Bitcoin and the Blockchain technology.
"If you're looking to truly understand how Bitcoin works at a technical level and have a basic familiarity with computer science and programming, this book is for you," he has explained, "Researchers and advanced students will find the book useful as well — starting around Chapter 5, most chapters have novel intellectual contributions."
Another in a growing list
This, however, will not be the first Bitcoin book to be published. Several Bitcoin books are already on bookstore shelves. They include Mastering Bitcoin: Unlocking Digital Cryptocurrencies by Andreas M. Antonopoulos, Digital Gold: The Untold Story of Bitcoin by Wall Street writer Nathaniel Popper and The Law of Bitcoin edited by Stuart Hoegner.
Indeed, this will be another bitcoin book in a fast growing list. However, the book will be a unique one given that it will be the first to be published under the authority of a prestigious institution of higher learning.
Read also Open Ledger Project is now Hyperledger