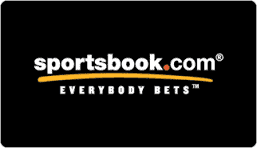 Sportsbook, one of the largest online gambling sites, is now accepting deposits and withdrawals in Bitcoin. Before this, you could only transact with the gaming website through Visa, Skrill, cash transfers and a few other fiat payment options.
According to the gaming site's payment information page, the lowest amount you can deposit or withdraw in Bitcoin is $5, and the maximum is $10,000. Even with the addition of cryptocurrency as a payment option, the requirements to identify yourself on the site in order to place bets is still in place. This is to meet regulators' Know Your Customer (KYC) requirement.
Use Bitcoin, but let us know who you are first!
Part of a statement on Sportsbook' website reads, "To maintain the highest level of security, we require all our members to provide us with certain documentation in order to validate their accounts. All of our members must be 18 or older and we are bound by our licensing agreement to verify this."
This, of course, does not sit well with those Bitcoin gamblers who care much about their privacy when playing online.
Nevertheless, the news that Sportsbook is accepting Bitcoin has excited many members of the Bitcoin community. A post on the Bitcoin Sub-Reddit has not only attracted over a hundred comments, by the time of writing this article but has also received a lot of upvotes.
Two sides of the coin.
"Bitcoin will come to dominate online gambling. It's only a matter of time," one Redditor has said. "If it (Bitcoin) can take even 5% of the worldwide gambling market the price would default to 2000$", another has stated.
Of course, not everyone is excited. "This is not really groundbreaking news." One Redditor has poked holes on the news, "There are several sites that have been accepting bitcoin for a while now. I'm assuming the only reason this is upvoted is due to Sportsbook shills doing so."
Sportsbook operates under a license from the Caribbean island of Antigua and allows gamblers from around the world to place bets on various sports including soccer, basketball, and American football.
You may also want to read Oshi! Has launched, and is Offering 100% Bonus for the First Deposit