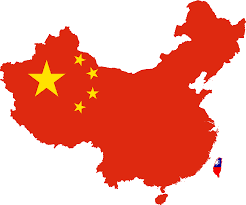 Xinhua news agency, the Chinese state media, on Tuesday, the 17th of November 2015, announced that the country's police have arrested 98 individuals it believes to be behind a network of 500 online casinos that has facilitated bets worth about US$78 million.
Gambling is illegal in China since 1949 except a state-run lottery. However, with the largest number of internet users, the country experiences rampant illegal online gambling. Heavy censorship of the internet connection to the outside world coupled with the language barrier, leave most Chinese with gambling through locally based online networks as the only option.
No word on Bitcoin gambling yet.
There is no word yet as to whether some of those arrested are in one way or another involved with Bitcoin gambling. While the police have described the gambling network they seek to dismantle as decentralized, they have not mentioned Bitcoin as a facilitating currency.
Early November, the demand of Bitcoin went up in the country and resulted in a surge of the global price to about $500. This demand, however, was linked MMM Global, a pyramid scheme using Bitcoin, and use of the cryptocurrency to move capital.
Online gambling is one more target
Even though China has always clamped down on illegal online gambling and other activities it considers a risk to internet security, this could be the largest operation, especially after coming to power of President Xi Jinping.
Before the police focus shifted to online gambling, already over 15000 individuals had been arrested internet crimes that range from providing "illegal information", dealing in pornography to selling arms since August.
You may also want to read Bitcoin Transactions VAT Exempt; the European Court of Justice.