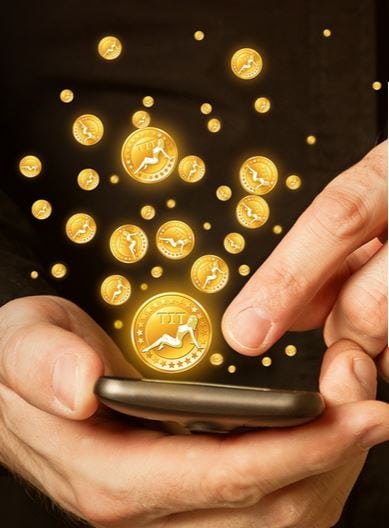 On July 15, 2015, Ashley Madison topped the news around the globe. The online dating platform for married people who want to cheat was hacked and, in the days that followed, users were blackmailed to pay ransoms in bitcoin if they wanted their dirty secrets safe.
In the end tonnes of private information such as emails, names, home addresses and credit card information were released to the public. Out of this act careers, families and good standing within communities were lost.
A cryptocurrency for adult entertainment
Perhaps what the website never knew is that it could offer its users the opportunity not share personal identifying details by letting them pay using Titcoin.
Titcoin is a cryptocurrency just like Bitcoin, but it is specifically designed for adult entertainment.
The currency is created on the backdrop of the adult entertainment industry facing stigma from payment processors such as PayPal, which often do not hesitate to freeze accounts when they find out that they are used to do transactions related to porn services.
Edward Mansfield co- founder of Titcoin:
"The adult entertainment industry has historically been stigmatized by traditional financial institutions so the opportunity to fill that gap was very clear. We subsequently made modifications to the Bitcoin open source software to optimize it for transaction purposes and rebranded the name to Titcoin."
Does not make users identify themselves
Even more critical problem that Titcoin seeks to solve is the requirement for consumers of adult content to share personally identifying details, which in the event of data breach like what happened to Ashley Madison, their lives are ruined.
While the news of Titcoin is yet to convince every adult content creator out there, the company behind it has indicated that the number of adopters is on the rise.
Edward Mansfield:
"Since we are a relatively new currency, we are slowly getting some businesses and entertainers to start accepting Titcoin. They range from adult toys and products to webcam models. Interestingly, the greatest demand we are seeing are from small businesses and independent entertainers."
Read about PayPal coming back to the US online gambling scene