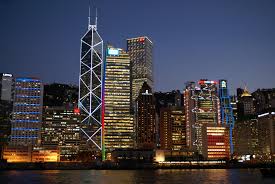 Bitcoin miners controlling about 80 percent of the network's hash power, Bitcoin Core developers and representatives of various enterprises within the Bitcoin ecosystem have been meeting in Hong Kong for over 18 hours to discuss the way forward for the scaling of the network. They have just announced a consensus on an array of issues.
In a statement released on Saturday 20th February 2016, they have disclosed agreement that the scaling of the Bitcoin network will be a two step process.
In the first phase of it, the Segregated Witness (SegWit), a change to the Bitcoin to reduce the amount of data from each transaction that goes into a block, will be implemented. This will happen in beginning in the month of April 2016.
SegWit needs a soft fork, but Bitcoin Core a hard fork
Already the SegWit proposal is already on testnet, where it is being tested for viability and sustainability. The SegWit solution is a proposal by Pieter Weiler and other developers, who are also critical players in the Bitcoin Core proposal, which will be implemented in the second phase of the scaling process.
Unlike SegWit, Bitcoin Core will require a hard fork, which means all nodes must move to the new version of the Bitcoin client software to continue functioning within the system.
A few of the core developers, including Matt Corallo, Luke Dashjr, Cory Fields, Johnson Lau and Peter Todd, have been tasked with fine-tuning the code for a hard fork. They should present it to the community before the end of July 2016.
Bitcoin price responds to the news
However, the Bitcoin Core hard fork to increase the block size to 2mb, according to the consensus reached, will be implemented sometime in July in 2017.
The news of the consensus on the scaling of the Bitcoin network seemed to have given the price of Bitcoin quite some push. Within 24 hours of the news breaking, the price had climbed by over $20.
Read also Bitcoin not Mentioned in New York Times, 'Frontline' Online Gambling Documentary