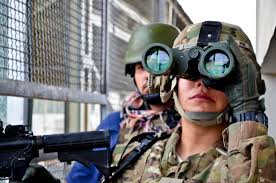 Elliptic, a company that offers the services of surveillance on Bitcoin-related criminal activities, has raised $5 million in a Series A round.
Investors who took part in the round include Digital Currency Group, KRW Schindler Private Ventures and Santander Innoventures. Others are Octopus Ventures and Paladin Capital Group.
In July 2014, the company had raised $2million in seed fund from Octopus Ventures and John Power.
Elliptic was founded by Tom Robinson, James Smith and Adam Joyce in October 2013. However, the London-based company started out as a Bitcoin storage solution provider before morphing into a Bitcoin surveillance firm.
"We wanted to jump in and start getting to know the industry, so we started we something fairly basic……….it was something to get out feet wet and to start to get to know the industry and figure out what was really required," James Smith, CEO and co-founder, has explained the change of business model to Techcrunch.
The company has disclosed that it is already giving its services to law enforcement in the US, UK and continental Europe. It is also positioning itself as a go-to brand for private enterprises seeking to protect themselves from fraud when transacting when carrying out their businesses.
Apart from the monetary boost, it appears that Elliptic stands to benefit in other ways from the array of investors who have acquired a stake in it. James Smith has pointed out Paladin Capital Group as an example. "They've got a great advisory board, they've got a lot of people who are ex-NSA or FBI or DEA or whatever, which is great as we come to understand that a bit more."
As a matter of fact, Paladin's managing director is a retired Lieutenant General from the US army.
Read also Microsoft Still Taking Bitcoin, Information to the Contrary was an Error