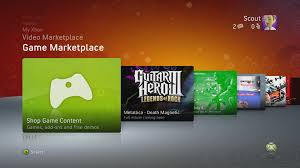 Microsoft has come out to deny reports that it has stopped taking Bitcoin for app and game purchase at its Windows and Xbox Stores. The technology company has also gone a step further and apologized for a notice published on its FAQ page, which started all this, terming it as an error.
"We apologize for inaccurate information that was inadvertently posted on a Microsoft site, which is currently being corrected," a spokesperson for the company said in a statement.
A misstep at the wrong time
The earlier post published on Microsoft's website read, "You can no longer redeem Bitcoin into your Microsoft account. Existing balances in your account will still be available for purchases from Microsoft Store, but can't be refunded."
This development came at the time when speculation was rife that merchants would reconsider their acceptance of bitcoin due to the delay of transaction confirmation by the Bitcoin network, something that had been attributed to the filling of the current capacity as the adoption of Bitcoin grows.
In the first week of March, users of Bitcoin had to wait for an average of about 40 minutes for their transactions to receive a nod from the Bitcoin network.
Microsoft is accommodative to Bitcoin
However, the situation has since normalized. And there is no major merchant that has categorically terminated support for bitcoin due to the hitch. Indeed, Microsoft would have become the first if its earlier notice had stood.
Microsoft has had a relatively accommodative policy to Bitcoin. The company has been receiving payment in Bitcoin through Bitpay, a Bitcoin payment processor, since December 2014.
Microsoft is also currently involved with the Azure project, a blockchain as a service platform through which it seeks to bring the opportunities of the distributed ledger technology to its customers, partners and investors.
Read also Intel Working to Bring Fantasy Sports onto the Blockchain