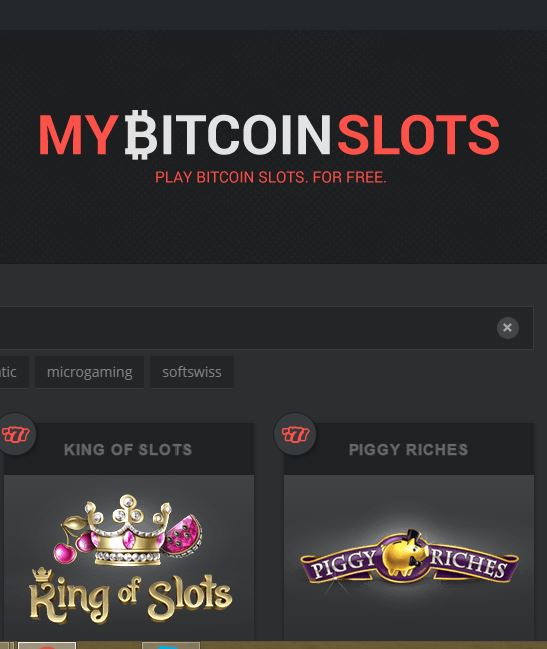 Bitcoin slots are becoming a common feature online. It is the most convenient way to play. And there are three main reasons why that is the case.
One, with Bitcoin and other cryptocurrencies it is possible to send any amount of money at a very negligible cost. This makes sense especially in the online gambling space where amounts players and casinos send and receive can be close to or even lower than the minimum price charged by conventional payment methods.
Two, Bitcoin payments are very fast. It doesn't matter where you are on the globe; it takes a few minutes for your payments to reach the recipient.
Three, Bitcoin guarantees the privacy of its users. There is nowhere this is as important as in online gambling. Before placing a bet, you aren't required to share personal identifying data as you would be asked to do if you are using traditional payment methods.
Due to the growing demand that these factors are fueling, more and more companies are getting involved. They are getting involved with developing, distributing and supporting Bitcoin gaming content.
But for the user, this brings up another problem. It isn't easy to get information. There is a lot to cut through to find new games, promotions and even free Bitcoin slots to play.
And that is where MyBitcoinSlots.com comes in.
MyBitcoinSlots gives you the biggest free bitcoin slots selection out there. It also arms you with detailed reviews so that when you shop around you know exactly where to find value.
All this is the brainchild of Sharks, who is an aficionado of both Bitcoin and online gambling. He started this site in 2014 after realizing how difficult it was to get objective information about bitcoin slots online.
Since then, the site has built a network that enables it to collect and share valuable and up to date information about Bitcoin slots.
It is still early days for Bitcoin gambling. MyBitcoinSlots wants to be part of the great future that the industry can have by being the one-stop shop for information on Bitcoin slots.
Read also Watch Out For a Bitcoin Halving Party in Your City