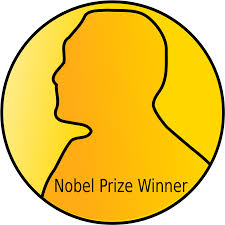 It the past week there has been excitement within the Bitcoin community following reports that Satoshi Nakamoto, the inventor of Bitcoin and the Blockchain technology, has been nominated for the 2016 Nobel Prize in Economics. However, there are already concerns that the person who made the nomination, Bhagwan Chowdhry, a Professor of Finance at the University of California Los Angeles (UCLA), has already bungled it.
The Nobel Prize is a big deal because it comes with a lot of recognition both for the winner and their work. If the prayers of Professor Bhagwan Chowdhry are heard by the Norwegian-based prize committee, then that would be a huge step for Bitcoin toward mainstream adoption.
Many huge odds!
Professor Bhagwan Chowdhry, "The invention of bitcoin — a digital currency — is nothing short of revolutionary…….. It (Bitcoin) offers many advantages over both physical and paper currencies."
However, even before considering the Professor's blunder, there are two huge odds that stand in the way of the nomination. First, the Nobel committee requires contact address details with which to reach the nominee in case they are declared the winners. Nobody can provide Satoshi Nakamoto's address.
The second issue is that the identity of Satoshi Nakamoto is questionable. No one has ever met Satoshi. It is even not known whether it is one person using the name or a group of persons. As a matter of fact never in the history of the award has an anonymous person been nominated.
Going public with the nomination.
Göran K. Hansson, secretary general of the Royal Swedish Academy of Sciences, "The Royal Swedish Academy of Sciences requests that nominations for the Economics Prize are kept secret. This is clearly stated in the invitation letters sent to nominators. The Prize Committee will now discuss the specific issue."
Now back to Professor Bhagwan Chowdhry's slip; early this week he wrote an opinion piece for the Huffing post where he explained his decision to nominate Nakamoto. By doing that he broke one of the rules that must be observed in submitting a nomination
Information about nominations is not supposed to go public 50 years through any other source except the Nobel Prize committee.
You may be interested in reading Bitcoin Transactions VAT Exempt; the European Court of Justice.