Play Blackjack VIP bitcoin table game
Platipus Gaming
Blackjack VIP Bitcoin Table Game Review
Blackjack VIP is an exciting variant for high rollers designed by Platipus Gaming. The sleek game offers a higher level of excitement than classic blackjack because of the higher bet limit (10x larger). Still, the rules of this table game remain the same.
The objective of blackjack is simple, defeat the dealer with a hand that comes closest to 21 without going over. A tie is called a 'push,' resulting in the player's stake being returned. Blackjack VIP uses a virtual dealer, where a random number generator determines outcomes. This table game is beautifully designed to resemble a real-life experience. It comes complete with realistic sound effects and a voice-over from a croupier.
Blackjack VIP stakes
At the start of every round, a player must make a bet. This is done by clicking among five chips with different values: 5, 10, 20, 50 and 100. Next, place a chip on the table by clicking on the corresponding circular position on the table. Each click puts a chip down. For example, if you click on a 5 chip and click four times on the circular position of the blackjack table, you will have made a wager of 20. At any point, you can clear your stake by clicking on the CLEAR button. The maximum bets permitted per round is 200.
Blackjack VIP rules of the game
When you're ready, click on the DEAL button, where the croupier will deal you two face-up cards and itself a face-up and face-down card from 6 standard decks of 52 cards. The value of cards 2-10 is the equivalent of the corresponding number displayed. A face card, i.e. King, Queen and Jack, has a value of 10. The ace card has a value of 1 or 11.
The player will always go 1st, putting them at a disadvantage as there is a chance of going bust (total hand over 21) before the dealer gets the opportunity to make its move. Players can 'Hit' for another card or 'Stand.' The dealer must draw on a hand of less than 16 and stand on a hand of 17.
If the dealer's face-up card is an ace, a player has the option of buying insurance at the cost of half the original bet. Insurance is protection from the possibility that the dealer is holding a blackjack hand. If the player is incorrect, they lose their insurance bet.
When a player's 1st two cards have an identical value, they have the option of splitting the hand into 2 for the price of the original bet. Splitting a pair of aces limits a player to receiving just one more card per hand.
Blackjack VIP payouts
If your hand comes closer to 21 than the dealer's without going over, you win 1:1. If you hold an ace and a 10 value card, this is called a blackjack which awards a payout of 3:2. The only other possible payout is 2:1 on an insurance bet win.
More information on Blackjack VIP
Blackjack VIP Bitcoin table game has an RTP of 99.58%. Do you want to try some slots instead? Why not try classics like Divine Fortune or Gonzo's Quest from NetEnt?
Blackjack VIP Slot info
Bet with:





You're not familiar with terms above ? - check our online slots terms glossary
Similar Slots
Wild Spin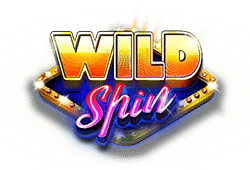 2022-05-23T16:46:19+00:00
1695
0
0
1
Blackjack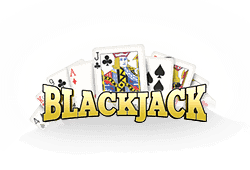 2022-11-03T07:30:52+00:00
1085
0
0
2
Dragon's Element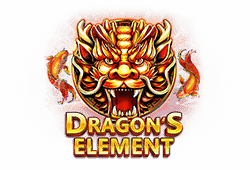 2022-05-23T16:50:29+00:00
625
0
0
3