Play Blackjack bitcoin table game
Platipus Gaming
Blackjack Bitcoin Table Game Review
Platipus Gaming presents its classic Blackjack table game suitable for casual players. The game comes to life using a realistic photo image of a traditional blackjack table and supporting sound effects. Even if you're a beginner, the game rules are straightforward.
The goal of blackjack is to come closest to a hand of 21 without going over. Your opponent is a virtual (computer) dealer rather than other players. The outcome of every round is determined by a random number generator (RNG), ensuring that the game is fair.
Blackjack stakes
Players make their bet at the start of every round. To select a chip, click on the '+' button at the bottom left of your screen to display five different chip values: 0.5, 1, 2, 5 and 10. Click on one of these chips and then click on the circular bet table position in the lower centre of the screen. Each click places a chip on the table, and you can combine different chips. The max bet per hand is 20. To clear your bet, click on the corresponding button.
Blackjack rules of the game
Once you've made your bet, click on 'Deal' to begin. The virtual dealer then deals two face-up cards to you and a face-up and face-down card to itself from 6 standard decks of 52 cards. Cards 2-10 values are the equivalent of the corresponding number displayed. The King, Queen and Jack (face cards) have a value of 10. The ace card can have a value of 1 or 11.
The dealer does not play until the player has completed all their actions. This puts the dealer at an advantage as there is a chance the player goes bust (hand exceeding 21) first. Players can 'Hit' to receive another card or 'Stand' to stay with the hand they have. A dealer with a hand of under 16 must draw and stand on a hand of 17.
When the dealer's face-up card is an ace, a player can make a side bet to buy insurance at the cost of half the original bet. Insurance is protection against the chance that the dealer has a blackjack hand. An insurance bet has a 2:1 payout. If both the dealer and player have the same hand value, this is called a push (tie), for which a player receives their stake back.
When players have two cards with the same value, they can split them into two hands. This costs half of the original bet. A player can then hit on both hands or stand. If a player splits a pair of aces, each hand can only hit once.
Blackjack payouts
A winning hand of blackjack has a payout of 1:1. In the case of a blackjack (ace + card value of 10), a player wins 3:2. A tie with the dealer has a payout of 1:1. Finally, an insurance win has a payout of 2:1
More information on Blackjack
The RTP of Blackjack Bitcoin table game is 99.58%. You can enjoy the game using an Android/iOS device or on your desktop. Although table games can be fun, we have a couple of slot suggestions that you may want to try. Divine Fortune Megaways from NetEnt is an exciting slot based on Greek mythology with a maximum payout of 4,500x bet. Alternatively, Book of Dead from Play'n GO is an exciting Ancient-Egyptian themed slot with a maximum payout of 5,000x bet.
Blackjack Slot info
Bet with:





You're not familiar with terms above ? - check our online slots terms glossary
Similar Slots
Dragon's Element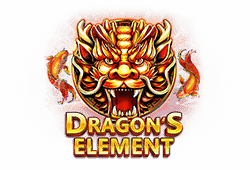 2022-05-23T16:50:29+00:00
870
0
0
1
Blackjack VIP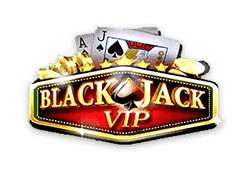 2022-11-03T07:31:55+00:00
828
0
0
2
Wild Spin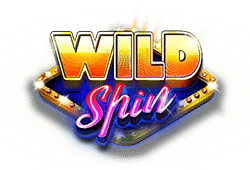 2022-05-23T16:46:19+00:00
1912
0
0
3