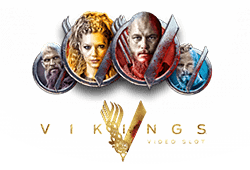 There is a diverse array of bitcoin slots games out there: from games styled after classic literature to slot games styled after ancient Greece to others depicting science fiction, popular shows, movies and famous bands. All the slot games also have different specifications, RTP rates, reels x rows, etc. It can be overwhelming for any beginner, and a person just starting off might be confused as to where they should begin.
This is why we've created this detailed list and handpicked 20 slot games amongst over 400 slot games on our website. These are the best of the best that you need to try out. We've tried to be balanced in our picks including different designs, different game mechanisms, number of reels and bonuses. Whatever is your play style, whichever aesthetic design you like, and no matter which type of music you enjoy, you're bound to find an exciting game in this list.
#1 Three Musketeers Bitcoin Slots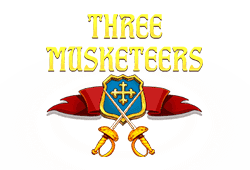 The Three Musketeers Bitcoin Slot is an exciting slots game by Red Tiger Gaming that's based on the classic French novel by the same name. If you haven't read the book, you have probably seen one of the cinematic adaptations. This bitcoin slot game has a decent chance of winning with a 95.26% Return to Player rate (RTP).
And true to the original novel, there are three bonuses you can get that are named after the three heroes in the novel: Athos, Aramais, and Porthos. Three Musketeers also feature three wilds that are randomly triggered adding wild features to the reel. These bonuses and random features make the game exciting and fresh to play.
#2 Riches of Robin Bitcoin Slots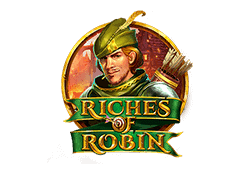 Continuing our tradition of classic figures, The Riches of Robin bitcoin slot borrows heavily from medieval English folklore and allows you to immerse yourself in a bitcoin slot game that takes you to that era. If you've ever dreamed of taking from the rich and making yourself wealthy – this one is definitely for you. The excellent 3D graphics in this video slot game are truly amazing and will get you into the game even more.
With a 94.43% RTP and a high-volatility winning style, you won't win frequently in the Riches of Robin bitcoin slot game, but when you do, you can expect to win big! This usually gets your adrenaline pumping as you wait for the next big win making the game exciting to play!
#3 Rich Wilde and the Shield of Athena Bitcoin Slots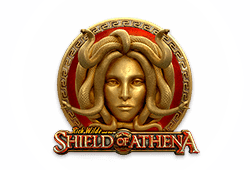 Unlike the first two bitcoin slots that take you to medieval Europe, the Rich Wilde and the Shield of Athena bitcoin slot takes you to Ancient Greece and puts you in the shoes of an adventurer. The gameplay has often been described as Indiana Jones style, and what makes it even more exciting are the wilds and the extra spin they generate – Athena's shield becomes the wild, and we find that this slot game uses it quite a lot.
But the game's story and aesthetics aren't the only things you care about, we're sure. The specifications are just as important: The Rich Wilde and the Shield of Athena bitcoin slot game has an RTP of 94.25% and is high volatility, and if you trigger the wild spin sequence, you can win up to 1000x. Expect to win big here!
#4 Druids' Dream Bitcoin Slots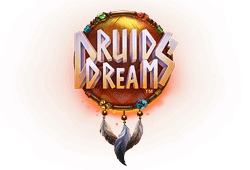 The Druids' Dream bitcoin slot has relaxing aesthetics borrowing heavily from nature. The symbols on the reels are from ancient Celtic culture. So if you want to play a relaxing slot game with calming music and a pleasing design, this one's for you.
If you like graphics but the numbers excite you more, consider the technical and money aspects of the game. It has a high RTP rate of 96% with 5 reels and 40 pay lines making it one of the best bitcoin slots on this list if you want to consistently hit winning combinations. This is the reason that Druids' Dream is one of the most played bitcoin slot games on the site.
#5 Anderthals Bitcoin Slots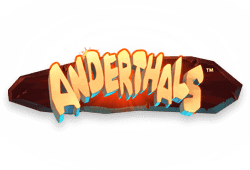 With its charming cartoon style, its prehistoric themes, and its two in-love main characters, the Anderthals bitcoin slot deserves a spot on this list purely due to how charming it is. It is a pleasure to play and look at, especially if you have a soft spot for dinosaurs and cavemen. (Yes, it's a fantasy game so humans and ancient reptiles play together.)
Nevertheless, it is a competent bitcoin slot game that offers a 2,219x massive jackpot! The games offer you 1,024 ways to win, and if we described them all, it'll fill out the entire article. That's what makes this game spontaneous and fun to play as well.
#6 Sticky Joker Bitcoin Slots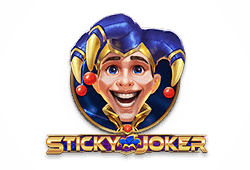 The Sticky Joker bitcoin slot got its name from the Sticky Joker symbol in the game — once you get a Sticky Joker in one of the reels, it acts as a substitute for any of the other 7 symbols – similar to how the Joker card is played in Poker. Whether it results in any winnings or not, the Sticky Joker will trigger an additional spin of the other reels. You know you're in for a winning round once you see the sticky joker!
The Sticky Joker bitcoin slot is a 3 by 3 game with three reels and three rows, which makes it simpler than many of the bitcoin slot games we feature on this list. There are 5 pay lines and the jackpot pays 1650x the bet. These specs make Sticky Joker a simple and straightforward game to play.
#7 Vikings Bitcoin Slots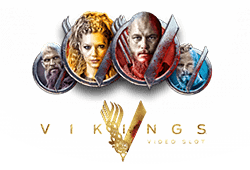 The Vikings bitcoin slot is brought to you by NetEnt, one of the best bitcoin slots developers. If you want a stylish, high-fidelity bitcoin slot game based on ancient Vikings with an exciting, video-game-like experience, this is the right slot for you! NetEnt is known for their licenced slot games like Ozzy Osbourne and even Street Fighter. It's no surprise that they now represent the hugely popular Vikings TV series in the gaming world.
The game is three rows and five reels most of the time, with a special mode that's 5×7, and its RTP of 96.05% is one of the highest on the list. The jackpot is up to 200,000 coins, so if you hit it, you know you'll win big!
#8 Grim Muerto Bitcoin Slots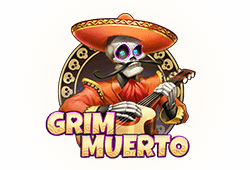 Mexico's Day of the Dead has seen a large increase in interest after the movie Coco by Disney, and the company Play'n Go tried to capture the essence of this interesting celebration in the Grim Muerto bitcoin slot. Its authentic design and stylish symbols get you immersed in the game in seconds.
It is a slot with five reels, three rows, and 20 pay lines with the maximum jackpot being 250,000 coins. With an RTP of 94.57%, your odds of winning games is far from bad. Although, it is a high volatility game, which means you'll win irregularly but the prizes are larger.
#9 Vault of Anubis Bitcoin Slots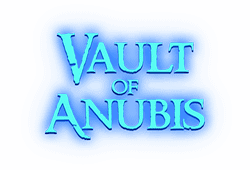 The Vault of Anubis bitcoin slot is a 7 reel, 6-row slot game, which makes it one of the games with the most paylines we've reviewed here. This large payline means you'll frequently win as you're bound to hit a winning combination — if you like this type of game, then you're in for a treat with this bitcoin slot game. This game takes you back to Ancient Egypt, along with the infamous god of the underworld – Anubis.
You can take the game for a test drive for free on our website, so you know what you are getting yourself into — this is particularly useful as the game isn't on the simple side. Thankfully, it has a detailed help section that has all rules and idiosyncrasies of the game, so you'll never feel lost
#10 Inferno Star Bitcoin Slots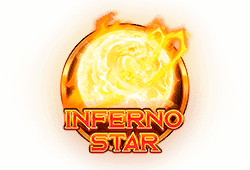 The Inferno Star bitcoin slot is an excellent classic fruit-based slot game. With an RTP rate of 94.34%, five reels, and 5 paylines, it is far from being unconventional. However, this Play'n Go-developed game also offers a unique play style that none of the other bitcoin slots on this list offer. It's like a classic fruit slot game after several energy drinks.
With an explosive soundtrack, you'll experience bonus rounds, free spins, exploding fruits, and much more. The game is exciting and fast, especially with the large jackpot that pays back 25,000 times the initial bet.
#11 Fortunes of Ali Baba Bitcoin Slots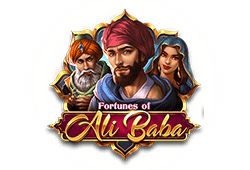 With a bet range of 0.20 to 100 coins, you can play the  Fortunes of Ali Baba bitcoin slot with small bets if you want to relax or large bets if you like high-stakes betting. It is a bitcoin slot game by Play'n Go that takes you to the world of Ali Baba and his treasures – it features not one but two wilds and can pay up to 100x the original bet. Striking it rich here can be a real "open sesame" moment.
Don't let the traditional 5-reels and 20 paylines of the game trick you into thinking this game isn't special. There are many levels, bonuses, wild cards, and much more in the game, and you'll never feel bored when playing.
#12 Wild Blood 2 Bitcoin Slots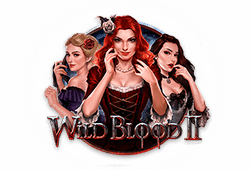 The Wild Blood game series has been in operation for more than seven years. Play'n Go designed and released the first game back in 2013, and due to huge popular demand, the company decided to follow it up with Wild Blood 2 bitcoin slot game in early 2020, which makes this game really unique on our list. Almost none of the others on the list are sequels, and this is a testimony to the high-quality of Wild Blood 2.
This is a vampire-themed bitcoin slot featuring three alluring vampires named Laura, Rebecca, and Margaret. It is a 6-reel slot game with more than 4000 ways of winning. The game is far from simple, but its attractive aesthetics and exciting gameplay will keep you engaged as you learn more and more about the game.
#13 Rise of Maya Bitcoin Slots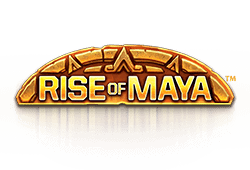 Want to play a bitcoin slot game that recreates the experience of rediscovering a lost Mayan temple? You're in the right place. The Mayan people have a rich culture, and this game captures the opulence and golden atmosphere of their empire. The Rise of Maya bitcoin slot is the game history buffs will love.
This is the first slot game we cover that has a variable RTP, with 96.12% in the base game and 96.42% with the 'Bonus Bet' play style selected. With low volatility and high RTP, you can expect to win often. And thanks to this game being available on both desktop and mobile, you can enjoy spinning the reels using whatever platform you're most comfortable with.
#14 Piggy Riches MegaWays Bitcoin Slot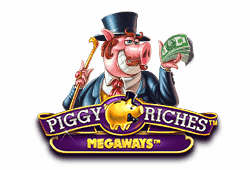 The Piggy Riches MegaWays bitcoin slot with its 94.72% RTP, 6 reels, and 6 rows isn't a game with the highest odds, or the game with the best visuals, nor the game with the most exciting soundtrack. Why is it on this list? Because it's one of the best games to play overall – all the components come together in order to make an impressive product, and we feel that it's very much worth mentioning here.
The Piggy Riches MegaWays bitcoin slot, as its name suggests, is a cartoon pig-style slot game. The symbols are interesting and colorful while the theme is upbeat and exciting. We recommend trying this game out if you want an all-around decent game.
#15 Pirate From the East Bitcoin Slot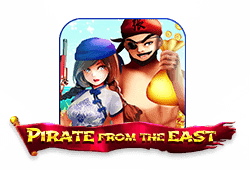 The Pirate from the East bitcoin slot has the hallmarks of the NetEnt games we all love: excellent RTP (more than 96%), large jackpot (more than 350,000 coins), and a wide coin range allowing you to bet as little or as much as you want. This makes Pirate From the East bitcoin slot an instant classic. Whether you have an iOS phone, an Android phone, or a desktop, you'll be able to play this game.
This game is not without its disadvantages. The art style of the symbols is rather low quality, and it might become distracting for some. If you are not bothered by this, then we really recommend this slot – especially to those who like to see a little retro vibe in their games.
#16 Riddle Reels: A Case of Riches Bitcoin Slot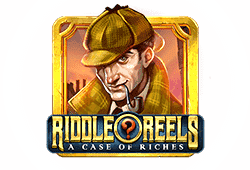 The Riddle Reels: A Case of Riches bitcoin slot is a detective-themed simple 3 x 3 bitcoin slot game by Play'n Go. Its 9 paylines make it really easy to follow the spin. If you want a cozy, noir detective game you can play with a drink and a cigar – this one is definitely for you.
The game isn't straightforward, however, sometimes a wild Holmes or Doctor Watson will appear to spice things up. Nevertheless, you should have an easy time figuring out what they do if you read our comprehensive guide on the game's page on our site. If you don't like reading, then don't worry – you should get the gist of it soon after you press "play".
#17 Big Win 777 bitcoin slot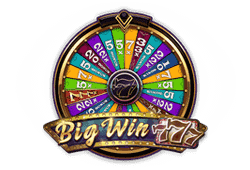 The very high volatility, 5 reel slot game that makes you feel like you are inside a real casino — we've covered a lot of games in this article: games that are based on history, myths, movies, TV shows and fairy tales. But, let's not forget one style: the good old casino style. A lot of people love the aesthetics of a classic Vegas casino: the flashing lights, the loud sounds, the colorful designs, etc. and the Big Win 777 bitcoin slot has managed to capture them all.
If you want to feel like you're playing a slot game in the very center of an old school casino on the Vegas Strip, you need to try this.
#18 Gold Money Frog bitcoin slot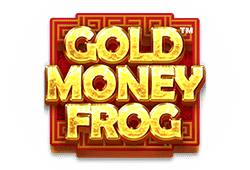 With Return to Player (RTP) rates of 92.31% to 92.96%, it has one of the lowest long-term chances of winning in this list. This can be a deal-breaker for many people, as they want to make money playing a bitcoin slot first and foremost. Although a low RTP doesn't mean you won't win, it DOES mean you have a lower chance of winning. So, a bitcoin slot game has to offer a lot to make up for its low RTP.
And we believe the Gold Money Frog bitcoin slot does do that. It has a few progressive jackpots going at the same time, so if you win you will win extremely big. This definitely makes up for the RTP, since the best progressive jackpots usually tend to have low percentages in this department. Its Asian inspired design, modern game mechanisms, and its fast pace all make for an excellent playing experience.
#19 Rise of Dead Bitcoin Slot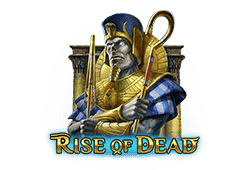 We already have an Ancient Greece-themed slot game on this list, but it wouldn't be complete if we didn't have the Ancient Egypt equivalent. The Rise of Dead bitcoin slot is a 5 reel by 3-row top bitcoin slot game that takes you back to the land of the pyramids, pharaohs, and deserts. riches. Not to mention gold, treasure and riches. It is a masterfully designed love letter to the beautiful Ancient Egyptian culture.
It is also an exciting and interesting slot game as well with a decent chance of winning: its jackpot has a payout of x5000 your original bet, the RTP is 94.54%, and you can place bets on 20 paylines.
#20 Wild-O-Tron 3000 Bitcoin Slot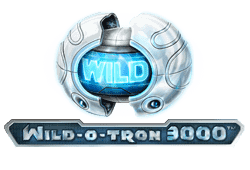 This list has featured a lot of top bitcoin slot games that borrow heavily from history, but we have not yet mentioned any futuristic slot games and sci-fi. And it is time to remedy this: the  Wild-O-Tron 3000 bitcoin slot is a stylish, and futuristic bitcoin slot game. Its design also has a retro feel to it – it's not the kind of future that we see now, but perhaps the kind of future that a sci-fi fan would have imagined in the 60s or 70s. It's a fantasy of a fantasy, and it takes you into a different world.
But, knowing the design doesn't amount to much if you don't know the specifications of the slot: it is a 5 reel, 3 row game with 20 paylines, which puts it on the simpler side. The jackpot is 500 coins per line max, which means the maximum jackpot is 20,000 coins! It has an RTP of 96.01%, one of the highest on the list. You can bet as low as 0.20 coins or as high as 200 coins, which gives you a lot of leeway. It's the last but not least on our list, and we recommend it a lot.