Play Speed Baccarat bitcoin live casino
evolution gaming
Speed Baccarat Bitcoin Live Casino Review
Evolution Gaming's Speed Baccarat is a faster alternative to standard Baccarat Live. While a round of standard Baccarat lasts 48 seconds, this variant takes just 27 seconds. Effectively, it allows players to enjoy the live dealer version of this popular card game by squeezing in more rounds.
The game is streamed from Evolution Gaming's studio in real-time, replicating the feel of a brick and mortar casino. The visuals are stunning, and the camera action lets you see and hear everything going on.
Speed Baccarat stakes
Speed Baccarat stakes can range from 1 to 2,000. To make your bet, choose a chip value by clicking on it and placing it (by clicking again) on the corresponding position. Chips come in a range of values, including 1, 5, 25, 100, 500 and 1,000.
Speed Baccarat rules of the game
Speed Baccarat is easy to play, and if you know the rules of baccarat, you should have no problem here. The value of most cards is the equivalent of the number printed on the front. The exceptions are face-cards and 10 cards that have no value. Card suits are not relevant to baccarat. The banco (bank) and the punto (player) are each dealt 2 cards face up.
Remember that the punto hand is not your own, as some players new to the game get a little confused. Effectively, you must predict which hand (banco or punto) will win by coming closest to 9. When 2 cards combine to total 10+, subtract 10 to arrive at the value. For example, if the punto hand consists of a pair of 9s, the value is 8 (9+9-10). Players also have the option of betting on a tie (also called a push). A hand consisting of a value of 8 or 9 is called a 'natural.'
Where the punto or banco has a hand with a value of 0-7, the Third Card Rule is consulted to determine what happens next.
| | |
| --- | --- |
| Punto's Hand | Action |
| 0-5 | Punto is dealt a 3rd card |
| 6-7 | Punto must stand |
| a natural 8-9 | no 3rd card to the punto or banco |
| | |
| --- | --- |
| | |
| Punto's 3rd Card | Banco Hand (Action: Dealt a 3rd Card) |
| 2 or 3 | 0-4 |
| 4 or 5 | 0-5 |
| 6 or 7 | 0-6 |
| 8 | 0-2 |
| 9-10-face card-ace | 0-3 |
The side bet options of Speed Baccarat can make an exciting game even better! This is because the payouts can grow substantially compared to the main game. Side bets include B Bonus, P Bonus, B Pair, P Pair, Perfect Pair and Either Pair.
Speed Baccarat payouts
A punto win has a payout of 1:1, whereas a banco win has a payout of 0.95:1 (net of a 5% commission). If you're savvy enough to correctly predict a push (tie), the payout is 8:1. These represent standard payouts. The side bets can reach payouts of up to 200:1 (two pairs), but it depends on your choice. See the paytable.
More information on Speed Baccarat
The RTP of Speed Baccarat Bitcoin live casino is 98.94%. However, the RTP of side bets is lower and depends on the one you choose. Evolution Gaming is a provider of more than just live baccarat. For something completely different, try VIP Roulette Live or Immersive Roulette.
Speed Baccarat Slot info
Bonus rounds: Speed Baccarat includes several side bets, including B Bonus, P Bonus, B Pair, P Pair, Perfect Pair and Either Pair.
Bet with:





You're not familiar with terms above ? - check our online slots terms glossary
Similar Slots
VIP Roulette Live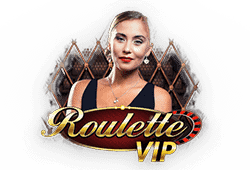 2022-11-03T07:34:26+00:00
756
0
0
1
Speed Baccarat B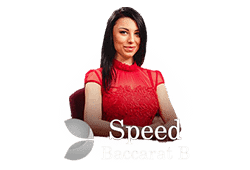 2022-11-03T07:37:05+00:00
716
0
0
2
Immersive Roulette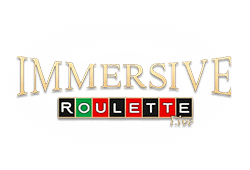 2022-06-20T18:45:49+00:00
614
0
0
3