Play Speed Baccarat B bitcoin live casino
evolution gaming
Speed Baccarat B Bitcoin Live Casino Review
Speed Baccarat B is a live dealer version of the popular card game from Evolution Gaming. Unlike standard baccarat, this variant is much faster (taking 27 seconds per round compared to 48 seconds per round).
The game is easy to play with a straightforward objective. Predict which of 2 hands will win with a total closest to 9. The game uses 8 decks of 52 cards where the number on the card determines its value. The 10 card and face cards have a value of 0.
Speed Baccarat B stakes
Bets are made by placing chips onto betting spots on the table. These chips have a value of 1, 5, 25, 100, 500 or 1,000. Speed Baccarat B accepts bets in the range of 1 to 2,000.
Speed Baccarat B rules of the game
Before the cards are dealt, each player must decide whether the player (punto) or the bank (banco) will win. The dealer then deals 2 cards to the player and 2 cards to the bank. When the bank and the player have identical hands, it's called a tie (also called a push). If a hand total exceeds 10, then 10 is subtracted to arrive at the value. A hand with 2 cards totalling 8 or 9 is called a 'natural.' If a player or banker's hand is 0-7, the '3rd card rule' applies that dictates what happens next.
| | |
| --- | --- |
| Player's Hand | Action |
| 0-5 | The player is dealt the 3rd card |
| 6-7 | The player stands |
| a natural 8-9 | no 3rd card to the player or dealer |
| | |
| --- | --- |
| | |
| Player's 3rd Card | Bank Hand (Action: Dealt a 3rd Card) |
| 2 or 3 | 0-4 |
| 4 or 5 | 0-5 |
| 6 or 7 | 0-6 |
| 8 | 0-2 |
| 9-10-face card-ace | 0-3 |
Speed Baccarat B also offers several side bet options that can make things more interesting (and profitable): P Pair, B Pair, Perfect Pair, Either Pair, B Bonus and P Bonus.
Speed Baccarat B payouts
A player win has a payout of 1:1, and a bank win has a payout of 0.95:1 (net of a 5% commission). The other possibility (a tie) has a payout of 8:1. Side bet options like P Pair and B Pair have an 11:1 payout. Perfect Pair has either a 25:1 payout (one pair) or 200:1 (two pairs). You can find all the possible side bet payouts in the paytable.
More information on Speed Baccarat B
Speed Baccarat B Bitcoin live casino has an RTP of 98.94%, but each side bet has its own RTP that will be lower. Live baccarat is not the only live dealer game from Evolution Gaming. Why not try Immersive Roulette or VIP Roulette Live also?
Speed Baccarat B Slot info
Bonus rounds: Win up to 200-1 with one of several side bet options.
Bet with:






You're not familiar with terms above ? - check our online slots terms glossary
Similar Slots
VIP Roulette Live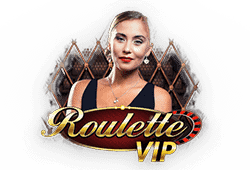 2022-11-03T07:34:26+00:00
1310
0
0
1
Immersive Roulette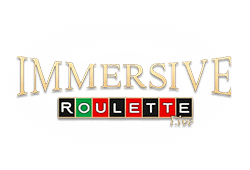 2022-06-20T18:45:49+00:00
1658
0
0
2
Speed Baccarat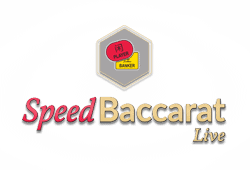 2022-11-03T07:35:30+00:00
1666
0
0
3