Play Immersive Roulette bitcoin live casino
evolution gaming
Immersive Roulette Bitcoin Live Casino Review
Immersive Roulette from Evolution Gaming takes live dealer roulette to the next level! That's because players who especially appreciate visuals get Hollywood-style multiple camera views. It'll make you feel like part of the action – up close and personal! Follow the ball at 200 frames per second as it spins around the wheel. This variant also offers a slow-motion replay at the point where the ball falls into a pocket.
Immersive Roulette stakes
It is possible to view a live game of Immersive Roulette after logging in to the casino. Just don't expect to be able to play for free, so you'll need a sufficient balance to play with bets ranging from 1 to 2,000.
Using virtual chips with values of 1, 5, 25, 100, 500 or 1,000, making bets is easy. Choose the chip by clicking on it and place it on the virtual table position that corresponds to the bet you want to make. The game has some additional buttons to help make things faster. For example, the 'DOUBLE' button doubles your bets until you reach the limit. The 'REPEAT' button will let you repeat your bet(s) from the previous round. If you want to 'UNDO' your last action, there is also a button for that.
Immersive Roulette rules of the game
The objective remains the same. Predict what numbered or coloured pocket the ball will fall into by making a bet(s). Immersive Roulette is designed based on a European roulette wheel. This means 36 pockets (18 red pockets and 18 black pockets) numbered 1 through 36 and a green (0) pocket.
Players can make inside bets and outside bets. Outside bets include 1-18/19-36, red/black, odd/even, column bet or dozen bet. Because the chances of a correct bet are nearly 50-50, the payouts are much lower.
On the other hand, inside bets can be much harder to predict, so they have higher payouts. Examples of inside bet types include a corner bet, street bet, split bet, a line bet and straight up bet.
Immersive Roulette live casino also gives players the option of playing a racetrack-shaped virtual table containing neighbouring bet and special bet options. These include Voisins du Zero, Jeu Zero, Tiers du Cylindre and Orphelins a Cheval.
Immersive Roulette payouts
Outside bets including red/black, even/odd and 1-18/19-36 have the lowest payouts of 1:1. The payouts get slightly better with dozen bets and column bets at 2:1. A line bet, corner bet, street bet, split bet, or straight bet have 5:1, 8:1, 11:1, 17:1 and 35:1, payouts respectively.
More information on Immersive Roulette
As with Roulette Live and VIP Roulette Live, the RTP of Immersive Roulette is 97.30%. Because all 3 of these live dealer roulette games are from Evolution Gaming, you can be sure that you are getting only the very best.
Immersive Roulette Slot info
Bet with:





You're not familiar with terms above ? - check our online slots terms glossary
Similar Slots
VIP Roulette Live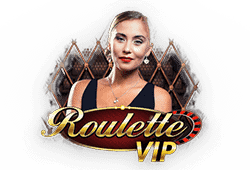 2022-11-03T07:34:26+00:00
2462
0
0
1
Speed Baccarat B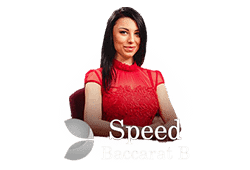 2022-11-03T07:37:05+00:00
1447
0
0
2
Speed Baccarat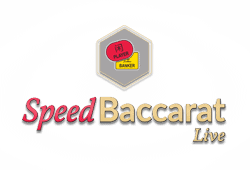 2022-11-03T07:35:30+00:00
1445
0
0
3
Related News